on
July 2, 2015
at
6:24 AM
At Inconjunction, "The Future is Now!" Also, the future was influenced a bit by the latest trailers for Fallout 4, and here's the result: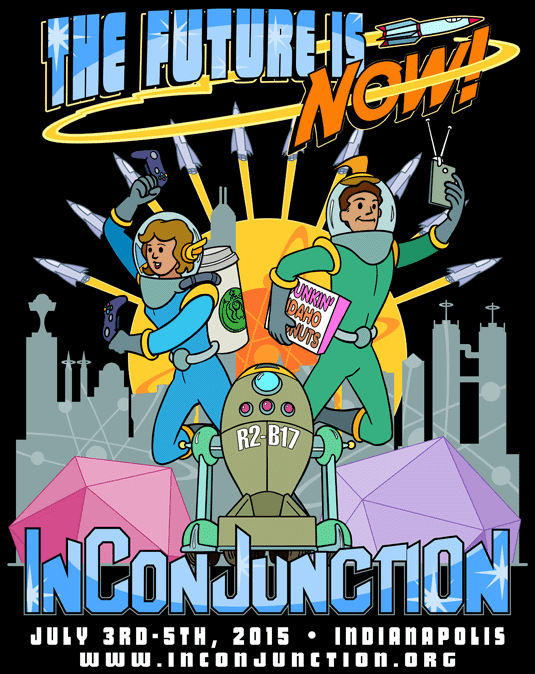 I believe that's my first Atompunk design, and I'm pretty happy with how it turned out. Also, occasionally I get one of those ideas that kind of "happens" and it turns out cooler than I thought. Such was the case with the ad that's on the back of their guidebook for Inconjunction 2016. The logo was mostly thanks to the fact that the internet has loads of "famous" fonts available for abuse: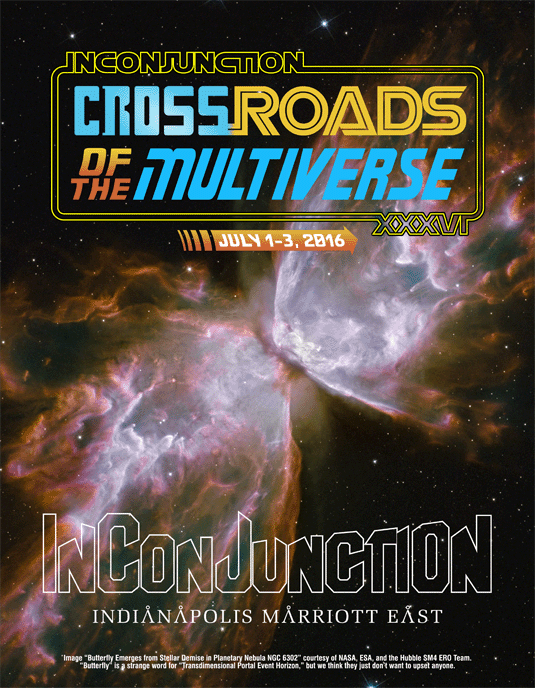 If there are any other aspiring sci-fi desginers out there, it's always good to remember that our tax dollars paid for things like the Hubble Space Telescope, so the lovely high-res stuff from their image gallery is usable free of charge, though they'd like an image credit if you're so inclined.
And to those who have worked on the Hubble, I swear this isn't what I think the best use of your efforts can be put to; it's just the best I can do with them.