on
August 5, 2021
at
12:10 PM
Every few years, I try to get out to see fireworks. Not the ones being detonated, but those still in their plastic wrappers, often featuring art that owes its existence to an image search and a heavy dollop of Photoshop. I'm not calling them out to have their products recalled or anything, as fireworks are very "now and gone" products. It's pretty rare to see the same ones year after year, so this is largely a kind of game I play to see if I can spot where someone decided to throw caution to the wind and get something thrown together before lunch.
Let's start with… The Vigilante!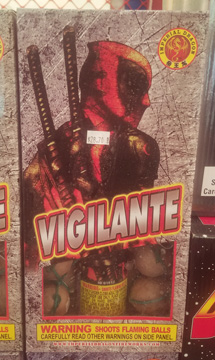 "Hola! Me llamo es Piscina de la Muerte!" I'd totally believe that Deadpool would somehow try to get money from lending his likeness to a line of fireworks, so perhaps this one isn't as odd as I think.
Let's look at another superhero, perhaps: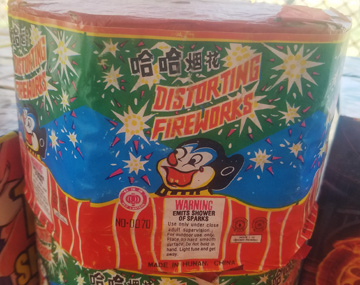 I'm pretty sure that whatever that's supposed to be, it started out as Mighty Mouse.
This one is here just for being a clever pun: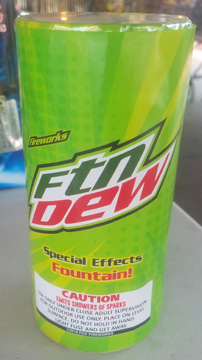 Well, clever for firework packaging, right?
This is one of the more blatant ones: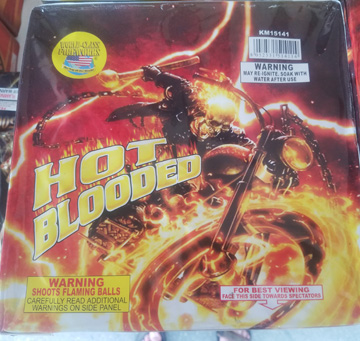 Naturally, it's Ghost Rider, and an image that was a comic book cover as well as art for a few other Marvel items, I believe.
Here's one of just a few designs that I've seen that are totally not The Terminator: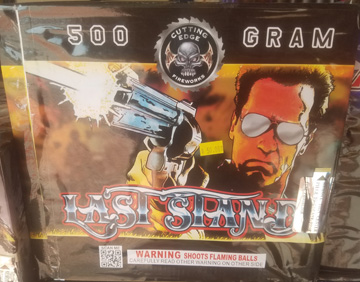 This struck me as an odd choice, but what do I know about marketing fireworks?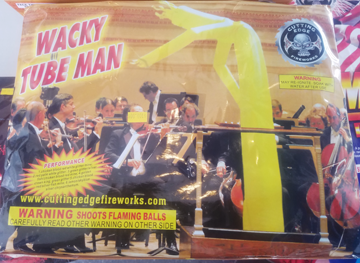 I vaguely recalled the video of a "wacky arm-waving tube-man" conducting an orchestra, but it appears to have fallen off of the internet with only the image used on that package remaining.
My son found this one hilarious: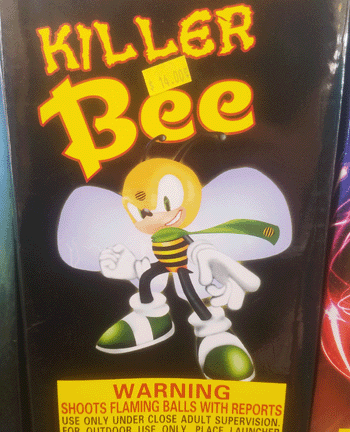 If only not-Sonic hadn't encouraged him to sing "Gotta Go Fast" for the next half hour in the car…
This is one of those where I have to wonder how often anyone even tries to remember who the Pink Panther was: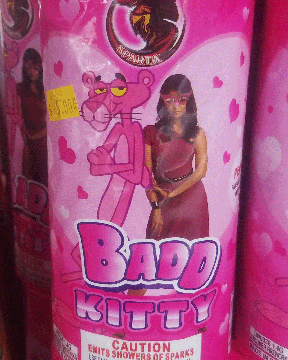 This last one isn't all that special from the art standpoint, as I recognized Batman from the Arkham Knight game right away: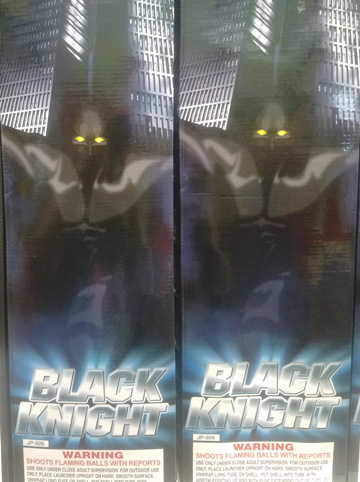 …it's what they did to his eyes. It took me a while to figure out what was bugging me, but I eventually realized it was that they put eyes on Batman's forehead: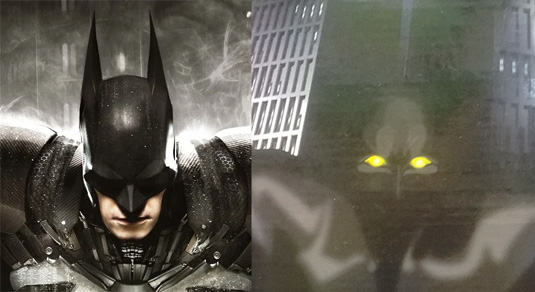 Forget the art tracing, this kind of shenanigans is what should get put on someone's permanent record!