on
June 28, 2017
at
2:42 AM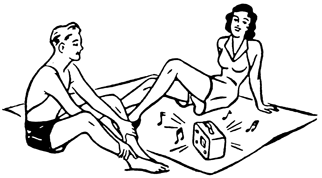 I've been adding podcasts to my "stuff to listen to while doing work-type stuff," and I thought I had enough to share. A warning on a lot of these for sweary language, since the FCC isn't involved with such things. With that in mind, here's some stuff you might find interesting:
• Movie Sign With The Mads: Trace "Dr. Forrester" Beaulieu, Frank T."V's Frank" Coniff, and Carolina Hidalgo review a movie (some new, some classic) for an hour, though the conversation often veers off into other movies. If they say to watch a movie if you're trapped on an airplane flight, then it's probably not terribly good.
• I Don't Even Own A Television: J. W. Friedman and Chris Collision read bad books and make fun of them. Another warning, as a fellow nerd. They do count Dragons of Autumn Twilight and Snow Crash as "bad," so if you're a fan of those novels, you might want to skip those episodes. 🙂
• Lore: Aaron Mahnke is your young Rod Serling for this show, recounting folk tales of the supernatural, the legendary, and the creepy.
• Criminal: If true crimes of all kinds are your thing, this might be of interest. I was turned on to this one by a relative who recounted an episode about a policeman who donned a special diving suit to try and retrieve evidence from the La Brea Tar Pits, like you do…
• How Did This Get Made?: A podcast dedicated not only to sending up bad movies, but attempting to delve into just why things went wrong. I found this one way back in their 20th episode where Patton Oswalt helped the director of Punisher: War Zone, Lexi Alexander about how a pretty spot-on Punisher adaptation was made and still didn't work out in theaters.
I'm hoping to add more as I exhaust the episodes of the ones above, and I figured it was finally pass on the names of the ones I dig, in accordance with the pleas of the hosts at the ends of most of their shows. 🙂